Staken
Last updated on by
---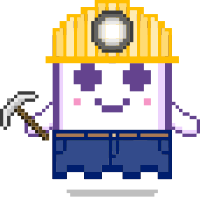 Stake GHST, Maak FRENS!
Staking verwijst naar het proces van het vergrendelen van uw cryptovaluta in ruil voor beloningen. Dit is niet anders in het Aavegotchi-project. The native token, GHST, can be staked in various staking contracts to earn GAX Liquidity Token Reward (GLTR) rewards.
GLTR
The primary utility of GAX Liquidity Token Reward (GLTR) is allowing players in the Gotchiverse to speed up the crafting and upgrading of their Installations by burning GLTR, allowing them to reach higher levels of the game faster. Every burned GLTR is equivalent to one block on the Polygon PoS network.
GLTR heeft ook een secundair doel, omdat het hoofdtoken is vereist voor Wearable Crest veilingen. Guilds hebben ook de mogelijkheid GLTR te verbranden, om de tijd voor hun volgende Guild Channeling te versnellen.
Staking for GLTR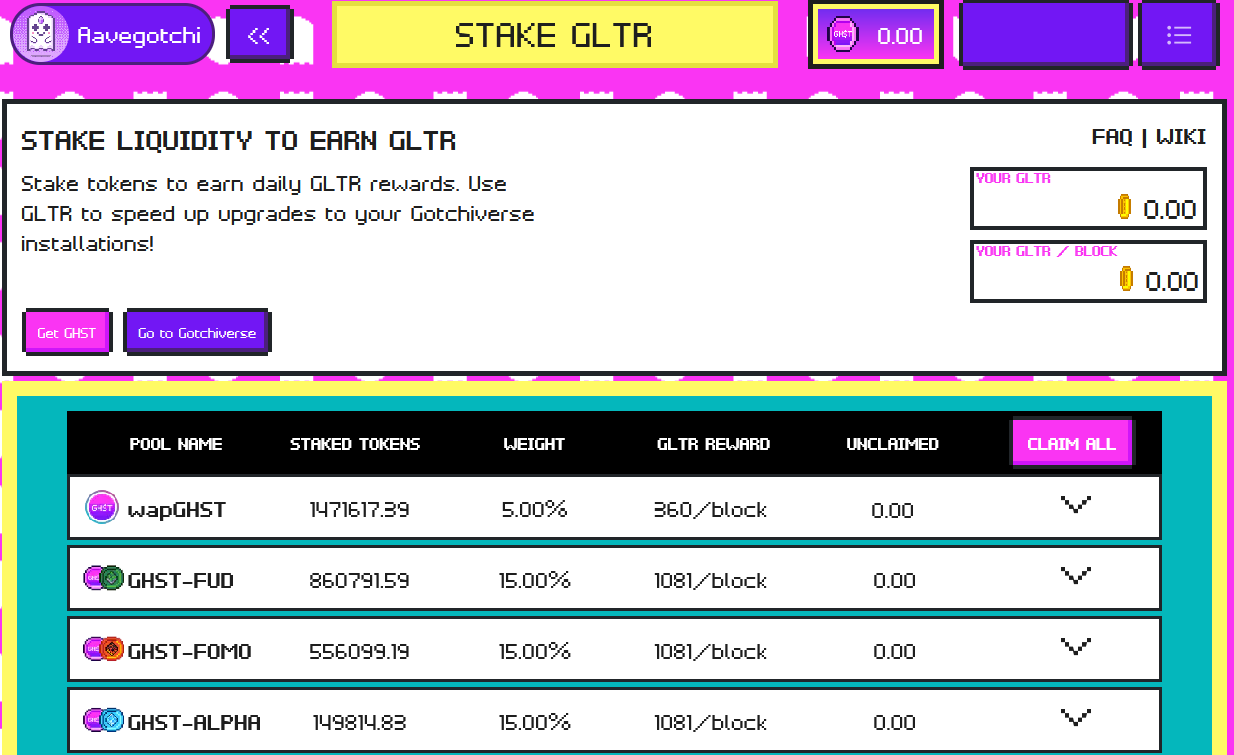 Step 1: Visit app.aavegotchi.com/stake-gltr. There are 7 pools available: wapGHST, GHST-FUD, GHST-FOMO, GHST-ALPHA, GHST-KEK, GHST-USDC, and GHST-GLTR.

Step 2: Click on the pools you are interested to LP in. The given tab will expand, showing a View Pool button

Step 3: Upon clicking the View Pool button, you will be taken to an interface to deposit your tokens. Upon deposit, you will receive the corresponding LP tokens

Step 4: Stake your LP tokens in the Aavegotchi DApp (in Step 1). Receive your GLTR rewards every block!