Aavegotchi Memes
Last updated on by
Contributors

---
Aavegotchi Mission 8 Meme Contest Winners
In Aavegotchi Mission 8, aagents were tasked to create the dankest meme featuring some aspect of Aavegotchi or GHST token on the Aavegotchi subreddit. Upvote your favs! The top 3 upvoted memes on October 9, 8PM SGT received 300, 200, and 100 GHST each, respectively.
1st place: Aavegotchi PAC MAN by Zemus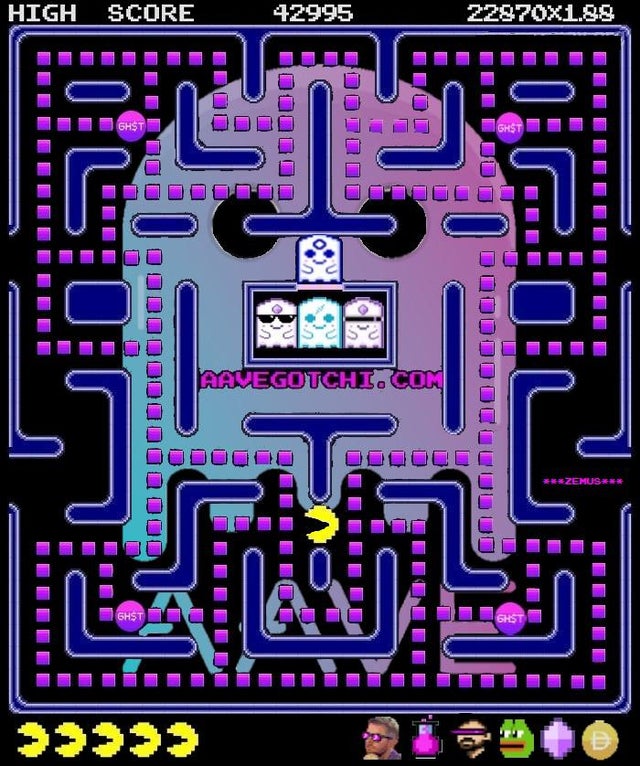 2nd place: By Your Powers Combined by Raster Eyes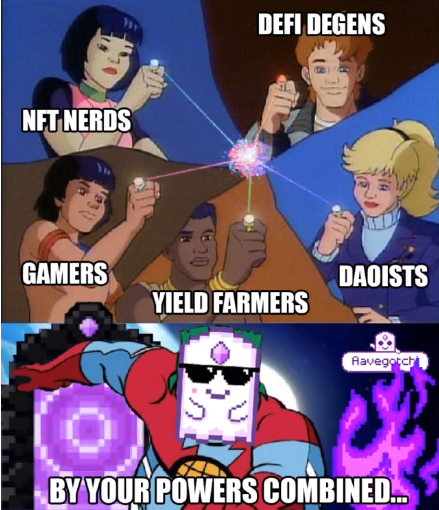 3rd place: Cozy GHST by Moon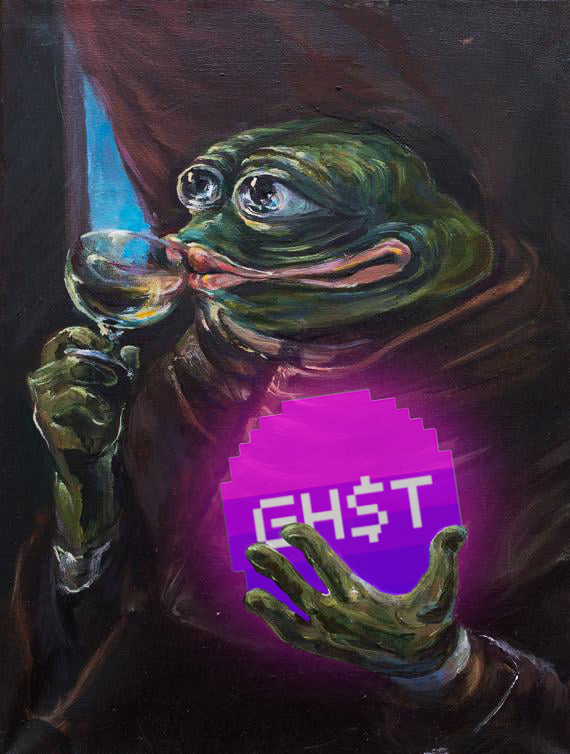 Miscellaneous Memes
Nick Mudge teaching Vanilladelphia how to "put on his pants."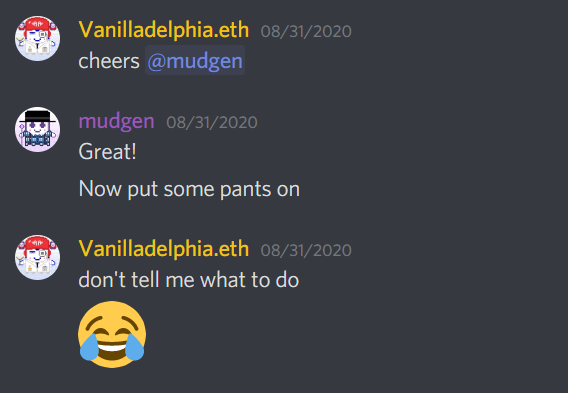 CoderDan during his days as a humble maiya tang (malt candy) seller on the Beach. Created by Zer0dot.